My review about the Tapestry organizer from Laserox.
These organizers and other game components were created from the experience and thoughts that there were not always good inserts for storing the games and the game components. But also the setting up and storing took so long that they felt this could really be improved.

So in 2017 they started Laserox after receiving a lot of positive feedback on the organizers they had designed. Since then they have gone further and further and new organizers are constantly being developed. But also other game components to make playing games even more fun and easy.
---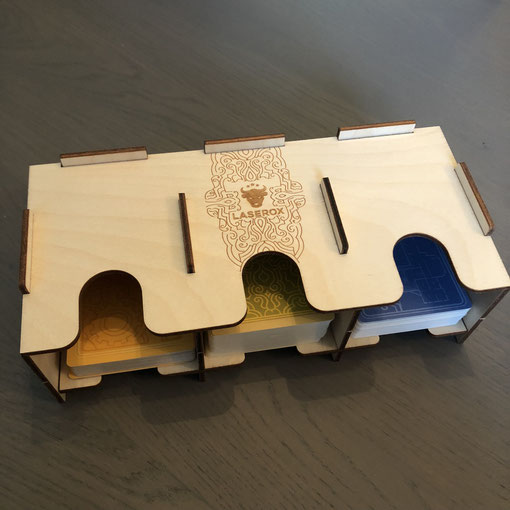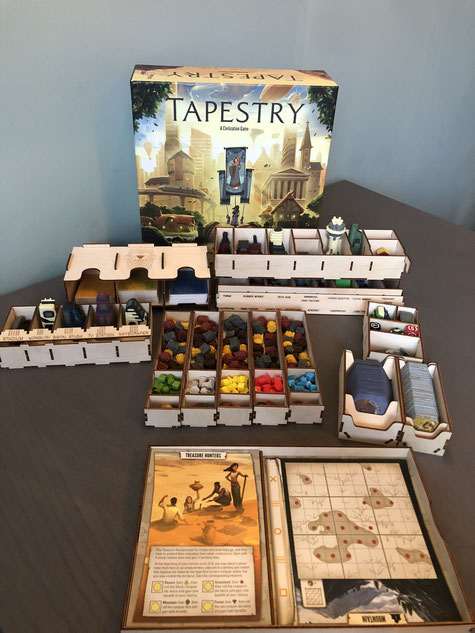 Tapestry  Organizer

This insert is made for Tapestry and the expansion Plans and Ploy. With this organizer, the game is ready to play in about 5 minutes.

You really get some nice trays for all the different game components;
- Separate player trays for every player
- Token holders for the exploration and space tiles
- A large card holder with slots on top (sleeved cards will fit)
- 3 different large trays for all the unique buildings
- 1 small tray for 2 unique buildings, the dice and some small tokens
- 1 large tray for the civilization mats and the capital city mats.

When you receive the package for this insert, it takes you around 45 minutes to get the organizer ready. That's quite some time but don't forget this is a big box.
This insert really adds value, even though there is already an insert in the box. Especially if you also have the expansion, which would otherwise not fit in the insert of the base game. Because you can actually take everything out of the box quickly, you only need to take a few game components out of the trays and get them ready. The player trays you only have to take out of the box and give to the players.

Besides the fact that this insert is really nice, it really adds value to Tapestry again. The game is already beautiful but also this insert.

---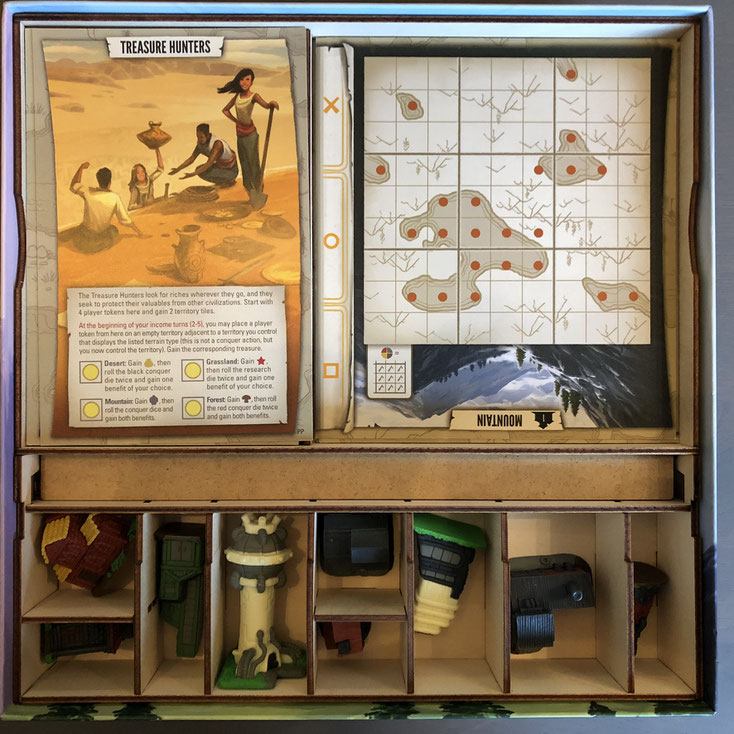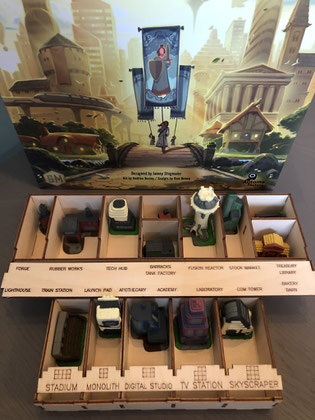 The trays for unique buildings.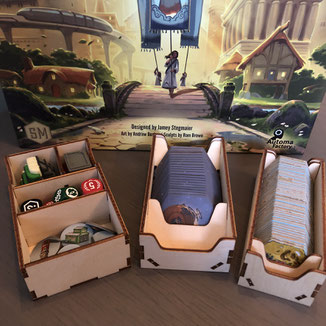 Different trays for the dice, 2 buildings and some tokens from the expansions.
But also 2 trays for the space tiles and the exploration tiles.
Different trays for buildings and the cards.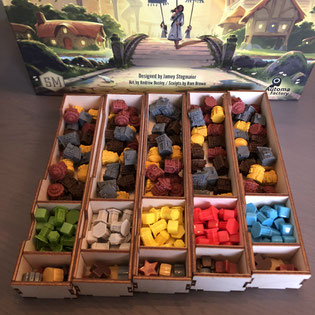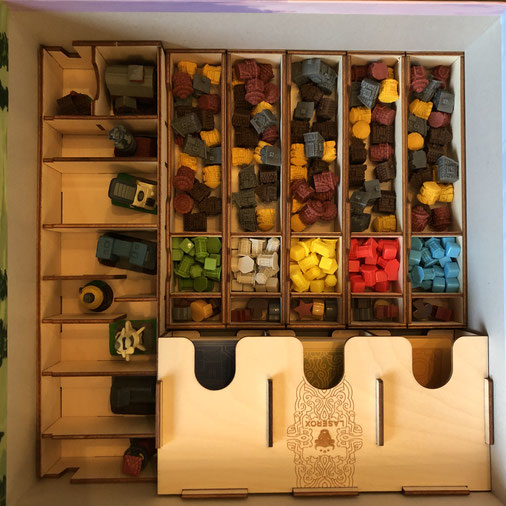 ---
My Conclusion & final rating:
Quality: The quality of the wooden components are really beautiful, in around 30 minutes your organizer is ready to use and store it into your game box. These organizers are made from wood, to be specific Plywood - Premium Line. Some of the parts are also engraved with the logo of Laserox, some cool artwork and/ or with information what to store where.

With every organizer they also give an assembly guide how you have to put everything together. You don't just start with a simple matter of pushing out the parts and putting them together but you have to do this with policy and avoid the possibility that it might splinter. But you also want to be able to put everything together neatly so really make use of wood glue as well, possibly also to be purchased when buying an organizer.

Instructions: The instructions that come with it are very clear, it says exactly which sheet you need which parts from to assemble the trays. But if for any reason you have lost them, they can all be found online on the website of Laserox.

How to use it: These inserts are really made for the specific games you buy them for though. Of course you can put a tray in another box but because everything is made with care for the specific game you are buying this organizer for. Precisely because it is for the game you buy it for it has a huge added value, I think, you can set up the game tremendously fast because of this.
I want to thank Laserox for letting me review these inserts and to let me use them for Tapestry, my opinion has not been effected by this. If you're interested after seeing my review and pictures then go to their website and order these great insert for Tapestry!